Opening Hours
Shop open
Thursday, Friday, Saturday
10.30am - 4.30pm
produce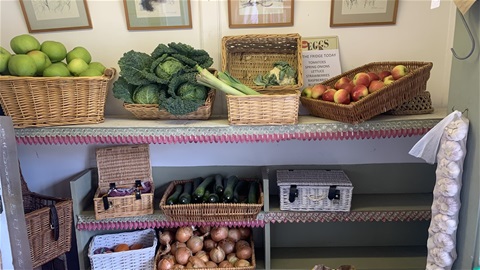 https://m.facebook.com/story.php?story_fbid=pfbid02vjH8HLoANm2bDKZji44fgQ46EEcZHWgDd59eLV4tWHUPxPVnnULgwJUPKrSyiAul&id=100062318539249
check out this link for some 'cosy' news!
WHAT WE SELL (IS THERE ANYTHING WE DON'T!)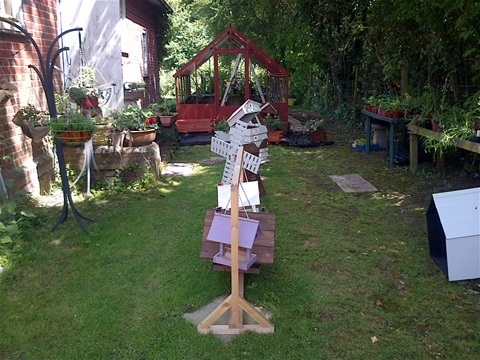 WE SELL:- CHINA, VEG, EGGS, GARDENING DECOR, PLANTS (ALL YEAR ROUND), GLASS, CLOTHING, HAND KNITS, SCARVES, GLOVES, JEWELLERY, ANTIQUES, CRYSTALS, JAMS & CHUTNEYS, HOME DECOR, PET ITEMS, WILD BIRD FOOD, BIRD TABLES & BOXES, LOCAL RAPESEED OIL & LOCAL FLOUR, BOOKS, HABERDAHSERY, FABRIC, YARN, CRAFT ITEMS, WOODEN ITEMS, FAIRY CORNER, TRADITIONAL CHILDRENS TOYS AND TEDDIES. MOST IMPORTANT OF ALL LOCAL HONEY!
A VERITABLE ALADDIN'S CAVE!
Add headline
I'm a paragraph. Click here to add your own text and edit me. I'm a great place for you to tell your story and let your visitors know a little more about you.
Comments
19.11.2020 11:47
Helen
Cushions are £8 each - blue background with snowflakes, deer and trees
patchwork greens, blues and cream with snowman
reds & greens trees and snowflake patterns
04.06.2020 08:44
Róisín
Hi just wondered if you are stocking frenchic paint and if so in what colours thanks
31.05.2020 07:40
Hilary fitzpatrick
Can you send me Frank's address so we can collect bird table please
04.05.2020 09:09
Hilary fitzpatrick
I wanted to find out the price of the large bird feeder on stand and one of the small bird boxes and when u r open next
01.05.2020 19:17
Jane dimmock
Hi are you open tomorrow sat 2nd May please many thanks jane and Mark Dimmock xx